Eli Yarden's  100th Birthday
Generous and Committed Green-Rainbow Party Member
died at 99 on June 7, 2022

---
Show

your

colors

in

June

!
Support Gay Pride Month.
Franklin Park in Boston on June 2nd
David Barkley Wears his Green-Rainbow Pin on his heart at the Boston Gay Pride Event
****************************************
Berkshire Pride is a Blast at Common Park in Pittsfield on June 3rd
Mike Lavery greets visitors at the Festival! Great turnout in Pittsfield
************************************
Fall River Pride Festival Greets Hundreds at Gates of the City on June 4th

Todd Rego and Eileen Wheeler Sheehan Share Green 10-Key Values
---

Congratulations, Jamie Guerin!
You won the Co-chair of the Lumberyard Tenants Association with 20 of 20 votes cast!  Now the real fun begins! 
---

Great Annual Convention 
Welcome our newly elected officers!
We still need a few dedicated volunteers to fill our leadership roles
Report from David Spanagel
A total of 23 ballots were cast by eligible voters for party leadership offices and GPUS national delegate positions.  Ranked Choice Voting was used to determine who could fill each of the elected positions.  This meant that a minimum of 12 votes formed a majority that was required to seat anyone in a position.
ELECTION RESULTS AND CONVENTION AGENDA MAY BE FOUND HERE! 
Check out the live-streamed events at the Convention:
DR Jill Stein, Green Presidential Candidate, Debunking the Lesser Evil Lie
DR Pat Berger, for Single Payer Insurance, Why do so many Massachusetts residents lack health care?
Paul Popinchalk, Power Generation Engineer, The Zen of Climate Change: Causes & Solutions
John JR Rivera, founder of the Tenants' Union of Western MA, Tenants Unions like labor unions fight for people's rights
DR Paul Mathisen, Worcester Poly Sustainability Director, Protecting our Vital Water Resources
Alishia Morales, Organizer with Workers Strike Back, Bringing the Socialist Alternative to Massachusetts

Solar Installations Can Be Deadly
Jill Stein and her Lexington neighbors testify against a large solar project in a wooded area on May 4th.
The 1 megawatt solar project, proposed by private developer Tracer Lane II Realty, LLC, would be located in a forested area in Lexington adjacent to the Cambridge Reservoir and a residential neighborhood in Waltham. Opponents say the project would require cutting down approximately 800 trees and could endanger the drinking water supply for 120,000 residents of Cambridge if toxins including lead and cadmium from the panels leach into the groundwater or spread in smoke plumes in the case of a fire.https://lexobserver.org/2023/03/30/a-reader-expresses-concerns-about-environmental-and-safety-issues-related-to-the-tracer-lane-solar-project/
We Can Save Billions of Dollars and Improve Lives
Lobby Day again has been a great chance to participate in democracy at the state level by organizing Medicare for All supporters from around the Commonwealth. Mass-Care helped at least 20 teams to meet with state legislators from logistics to the details of the bill.  Lead legislators shared inspiring stories at the preliminary assembly before the supporters dispersed to the office of individual legislators.  GRP Co-Chair Lois Gagnon led a team to meet with her legislator, as other Greens meet with their legislators.  
P.S. Learn More about Medicare for All at the May 6th GRP Annual Convention
DR Pat Berger, of the Physicians for National Healthcare Program (PNHP), will review the compelling need for a just healthcare program in Massachusetts, while Lois Gagnon and others will report back on the May 4th Lobby Day.
---

Workers Uniting for Peace on May Day
David Barkley of the Green-Rainbow Party was among the other speakers
May Day, May 1st, at the Parkman Bandstand on Boston Common
4:30 PM Music & 5:00 PM Rally
We will celebrated May Day 2023, to honor workers worldwide. Our participants stood up for workers' resistance to employment injustice and for government attacks on our rights and interests.  Stand up for an end to the war machine that steals our resources and kills our people.
Current cosponsors for Downtown Boston event:
Boston May Day Coalition, 
Green Rainbow Party of Massachusetts,
Cambridge City Growers, 
New Democracy Coalition,
United American Indians of New England, Refuse Fascism,
Boston Education Justice Alliance, 
Jewish Voice for Peace, and many others
---
 Save our Earth on Earth Day 2023 and Every Day
We have only one earth.  Step out and speak up.  Greens joined others across Massachusetts to stand out and to write letters to their representatives.  Check out the Green Party's EcoAction page.
Demand Demilitarization for People, Planet and Peace
Friday, April 21st at 3:30 PM in Boston City Hall Plaza
Earth Day: In Love and Rage
No New Fossil Fuel Infrastructure in Massachusetts
Rally, March, and Party sponsored by Extinction Rebellion, Boston May Day Coalition, and others
Saturday, April 22nd at Boston's Park Street Station, 
We Cannot End Climate Change without Ending War
War is Not Green
Rally sponsored by Code Pink, Green-Rainbow Party, and others
Celebrate Earth Day/Arbor Day
April 22, 11 AM - 4 PM
sponsored by Grassroots Central MASS
Visit with Maureen Doyle, GRP Secretary & Wetlands Fairy
---
It's Official!
Green-Rainbow Party member Gloria Caballero Roca 
will appear on the ballot in Holyoke's Ward 4 for School Committee
DR Caballero Roca is running for the School Board of Holyoke, MA in the November election for many reasons:
She is an educator by degree and by experience. Having a Ph.D. in Hispanic Linguistics and Literature with a double major in Latin American, Caribbean, and Portuguese studies, and a second Ph.D. in Gender and Diversity, majoring in Autoethnography, along with two Master's degrees in Latin American Studies and in Women's and Gender Studies, plus a BA in English Language Translation and Interpretation makes her a very well rounded candidate. With experience teaching at high school and college levels both public and private, in national and international contexts, She has experience working with diverse communities, designing curricula, and collaborating interdisciplinarily.

She is running because she

 wants to make sure that we talk about and take action on the social determinants of our children's underperforming in school, including housing disasters, polluted water, lack of quality of life, working and struggling families, and depression associated with returning to school after tw

o years of Zooming and lockdown.
---
RIP Mel King

Mel King, a co-founder of the Green-Rainbow Party, died on March 28, 2023, at the age of 94.  He was a respected and renowned politician in the Boston area for over 70 years.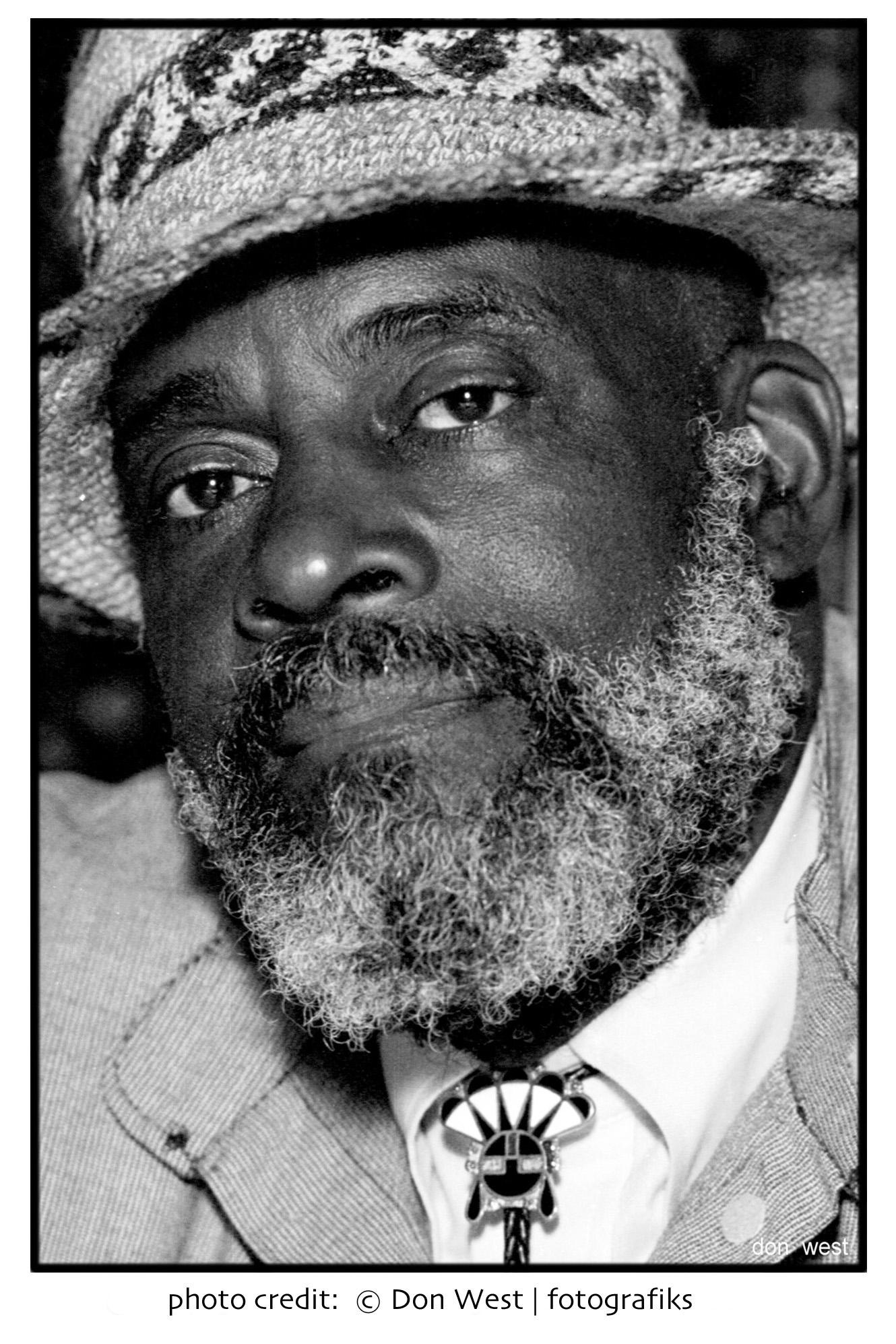 In 2002, Mel King and members of the Massachusetts branch of the Rainbow Coalition merged with the Green Party of Massachusetts to form the Green-Rainbow Party. "A giant tree has fallen in the forest of humanity," said David Barkley, who continues Mel King's community breakfasts.  The current members of the GRP party remain grateful for the commitment and grace that Mel King brought to civil rights and diversity throughout his life.
---
178 Years for Telling the Truth
On March 22nd, Jill Stein introduced Ithaka, at the Somerville Theater.
A moving and intimate portrayal of one father's fight to save his son, the movie, Ithaka, exposes the brutal realities of Julian Assange's incarceration and of the fight to challenge the United States' threat of 178 years behind bars. The film follows the behind-the-scenes campaign to free the WikiLeaks founder.  To many, Julian Assange has become an emblem of freedom of the press, government corruption and unpunished war crimes.

 

John and Gabriel Shipton accompany this heavily acclaimed film to be shown in movie theaters around the United States.

---
Save Cape Cod Bay!

 
Halt Holtec!!
Learn the Status of Status of 1.1 Million Gallons of Holtec Nuclear Waste Water Dumping
5:30 PM Save Our Bay rally on Town Hall front lawn [weather permitting]
6:30 PM NDCAP meeting Great Hall, Plymouth Town Hall
26 Court Street, Plymouth, MA
State laws prohibit the discharge of radionuclides into our waters.  
Nevertheless, Holtec plans to discharge 1.1 million gallons of water from those sources into the bay, claiming to be applying for an amended permit and asserting with confidence that an amended permit will allow them legally to discharge water into the bay.  Lois Gagnon and Mike Pascucci, co-chairs of the Green-Rainbow Party urge our members and supporters to join the 
Save Our Bay rally and Nuclear Decommissioning Citizens Advisory Panel meeting in Plymouth Town Hall.
---
The Willow Project
Joe Biden's Carbon Bomb
The Co-Chairs of the Green-Rainbow Party

 condemn Biden's Approval of the Willow Project, especially in light of the Final Warning Report from the IPCC.



On March 13, 2023, President Joe Biden approved the largest oil extraction on federal lands known as the Willow Project in northern Alaska.  Lois Gagnon and Mike Pascucci have issued an eloquent rebuke to this highly destructive decision.  Their statement is included in the April issue of Green Voices.  An extract follows:  
"The UN Intergovernmental Panel on Climate Change's "Final Warning" report on the climate was released just days after the world's second-largest polluter, the US, authorized new drilling in Alaska. The Willow Project, over its expected lifespan, will add 278 million metric tons of greenhouse gasses into the atmosphere, the equivalent of 70 new coal plants per year, according to the EPA's greenhouse gas calculator. The Willow Project expects to be drilling through at least 2050, the same year the world should be at net-zero emissions."
Read their full statement and let your representative know that you oppose President Joe Biden's decision.
---

 

The Ukraine War must end now!
On the first anniversary of the Russian Invasion of Ukraine and the 9th year of Ukraine's civil war in the Donbas, the Green-Rainbow Party demanded Peace, not War across the Commonwealth.  
The Green-Rainbow Party joined the Massachusetts Peace Action and others at rallies in Boston, Worcester, Springfield, Ipswich, and Northampton on Friday, 2/24 from noon to 2 PM, and on Saturday in Greenfield.
---

Think Global, Act Local
3 Municipal Officials Explain How They won Elections as Greens
 Joyce Palmer Fortune, Chair of the Whately (MA) Select Board described winning in Massachusetts
The vast majority of Green Party candidates run for local office as opposed to state and national offices. Thirty-five percent of them win. This live webinar on February 22 introduced three Green candidates who were recently elected to city/town council positions. Hear the stories they told about their successful campaigns and contributions to their communities as elected officials. Be inspired by their determination and example. We were.

---

They Raged

Against the War Machine February 19th

Watch Jill Stein, Cynthia McKinney, Tulsi Gabbard, Chris Hedges, Dennis Kucinich, and many others from both the progressive and the

 conservative wings of the American activists who are deeply united on at least one point:  They speak out powerfully against the war machine and its proxy war in Europe.  Listen here.
---
The Future is Green
Just released!  Video by John Blumenstiel.  Watch it here.
---
Doomsday Clock Reset to 90 Seconds to Midnight on Jan 24th!
Our world inched 10 seconds closer to total annihilation in the past year according to the Science and Security Board of the Bulletin of the Atomic Scientists which set the Doomsday Clock at 90 seconds to midnight.  
Our leading peace activist, Jill Stein, offers the following perspective:
"Russia appears to be countering US nuclear threats on its borders by moving Russian missiles towards our borders.
Specifically, the Russian warship, Admiral Gorshkov, is heading towards the US coast, in apparent response to NATO's expansion - including nuclear-capable missiles - right up to Russia's borders. This follows the US moves to:
1) dismantle nuclear treaties that would have made nuclear conflict impossible
2) declare a first-strike policy on the use of nuclear weapons,
3) ignore Russia's offers to negotiate, dismantle a tentative agreement brokered by Turkey, and disregard the Minsk accords.
Admiral Gorshkov may well be equipped with Russia's hypersonic missiles that are unstoppable by any technology the US is in possession of. If so, Russian nukes can be here in 10 minutes.
Clearly, it's time to end the game of nuclear brinkmanship that's put all our lives in the crosshairs.
We need an immediate ceasefire, negotiations to ensure security for all parties, and an end to nuclear weapons via the ban treaty.
Tell Biden to sign on to the nuclear ban treaty -- while we still have a world to save. Check out the forum on the nuclear danger that's going off the rails, and see the resources below, including Scott Ritter's latest.
Peace and Solidarity!"
---
Celebrate Ranked Choice Voting Day in 2023
Voter Choice Massachusetts is celebrating RCV Day by showing folks that RCV really is as easy as 1-2-3. If you haven't already, you can join in on the fun with our multi-winner RCV poll! Your ballot is ready, no sign-up is required. 
---

On Sunday, January 22, 2023, a coalition, hosted by the Green Party, held a Zoom meeting on the Nuclear Ban Treaty's Second Anniversary 
Stay tuned for actions everyone in the United States can--indeed, must-- take to demand that their president sign the Treaty on the Prohibition of Nuclear Weapons (TPNW).  The power to initiate a global apocalypse lies in the hands of the leaders of nine nations, yet their citizens and citizens across the world do have the mass power to create the political will to ban this possibility. As 122 nations of the world indicated when they adopted the TPNW in July 2017, it is unacceptable that these few leaders of  Nuclear Weapon States should hold such destructive power. We must jointly act to avert catastrophe.
Greens, including Jill Stein, former US presidential candidate and co-chairs of the Green Party Peace Action Committee, joined with prominent national leaders, including allies from across the nation Vicki Elson of Nuclear Ban US, and Helen Jaccard of the Veterans For Peace Golden Rule Project, recommended three actions that anyone concerned with the American delinquency on nuclear weapons prohibition can take.
---

Bigger Than Roe
Greens at the Women's March in Boston
On January 22, 2023, the 50th anniversary of Roe V Wade, and the 7th month since these constitutional protections were erased, Greens helped to send another clear message in front of the Boston State House.  Speakers from the Women's March, NARAL Choice, Planned Parenthood, Party for Socialism and Liberation, and RiseUp4Abortion Rights all joined in the strong message:   We are putting all politicians at every level of government on notice: "If you come for our families, our freedoms, or our future, we are coming for your seat. Our movement is strong. Our movement is growing. Our movement is Bigger than Roe."
---

Are you ready to speak out against rising
gun violence

?
Join Ajamu Baraka, the former Green Party Vice-Presidential Candidate, Green-Rainbow members, and other Greens around the nation.

---
The Green-Rainbow Party made a difference across Massachusetts in 2022.  
Here are a few ways:
Joined the picket lines to support the successful nurses' strike in Worcester.
Broadened the Pioneer Valley Chapter to extend throughout Western Massachusetts.
Sponsored an experienced advocate for the underserved, Gloria Caballero-Roca, in her race for State Auditor, despite the virtual press blackout on third-party candidates.  Also managed the campaign of skilled Green leader, Juan Sanchez, who ran against the incumbent Secretary of the Commonwealth.
Interviewed the Boston organizer of mRNA4all, Harvard Medical School student Brendan Eappen, who demanded that Moderna's

 

publicly-supported vaccine be used for public health, not just for private profit.
Supported the Green challenger and Town Selectman, Michael Lavery, in his bid to unseat three-term State Representative, Smitty Pignatelli.
Joined with Save the Pine Barrens and Extinction Rebellion in challenging AD Makespeace's plan to

 

convert environmentally easensitive cranberry bogs

 

into large industrial solar projects.
Welcomed the report of our Central Mass member, Brian Mulhearn, who attended the Annual Conference of the Latin American Global Greens held in the Dominican Republic.
We are energized!  In 2023, we look forward to joining with all who refuse to let the duopoly and Joe Biden greenwash our future and risk climate extinction.  Let us know how you want to help!
Lois Gagnon and Mike Pascucci, Co-chairs
---